Data for Change Lab
Exploring the use of innovative data management for sustainable development.
Big Open Data Against Corruption
Creating the first open dataset for anti-corruption practitioners and media to use to predict and prevent corruption. The collection of public data will be extracted and classified for relatable keywords by volunteers. These prepared data will serve as data source for future anti-corruption applications such as data cross-relating tool and visualisation.
The project is a collaboration between Thailand Institute of Justice (TIJ), UNODC, Anti-Corruption Organization of Thailand (ACT), ChangeFusion, and OpenDream , with an initial funding from the Media for Social Justice fund in Thailand and TIJ.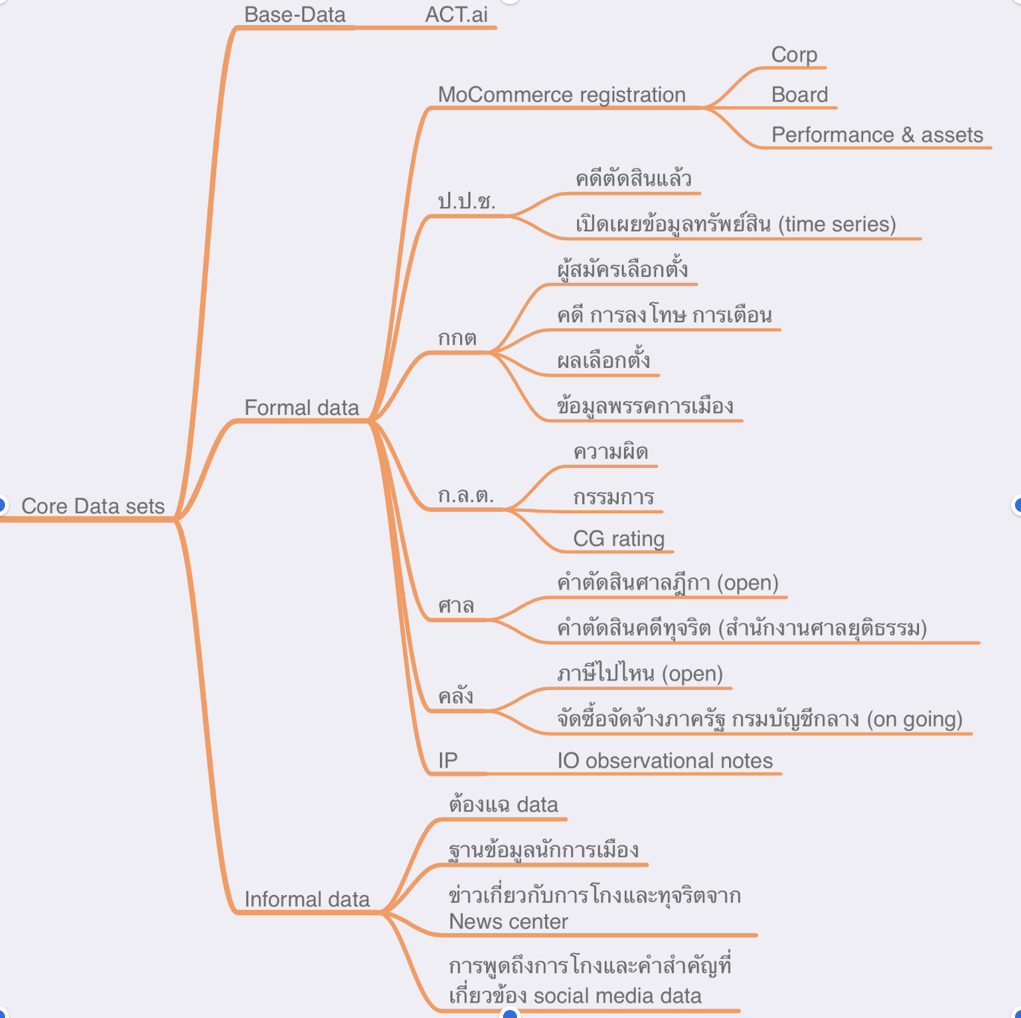 Big OpenData against Corruption
AI for Traffic Deaths and Accident Reduction
Using OpenData, AI and machine learning to understand causes of repeated accidents and predict fatal accidents. Using accident and fatality data from many sources such as Road Accident Victims Protection Company, emergency services, and local authorities, the data will be put together into machine learning models to aid the understanding of the cause of accident in "blackspot" areas where fatal accidents are repeated, then the model will predict the risk of accidents in those area based on multiple factors. The insight from the data prediction will be used as information for the project team to work with related authorities and communities to develop preventive measures.
The project was a collaboration of passionate individuals who came from variety of disciplines such as health, tech, justice, and local authorities, forming a team of serious practitioner to tackle the problem.